The project was a complete rebuild leaving the kitchen with only four bare walls, and therefore allowed the designers' creativity to prosper. De Bilt's Dominique Lobjois and her husband, Gustave Stroes designed a modern take on the traditional farm house in the heart of El Segundo, a hidden jewel beach side community just south of the Los Angeles International Airport.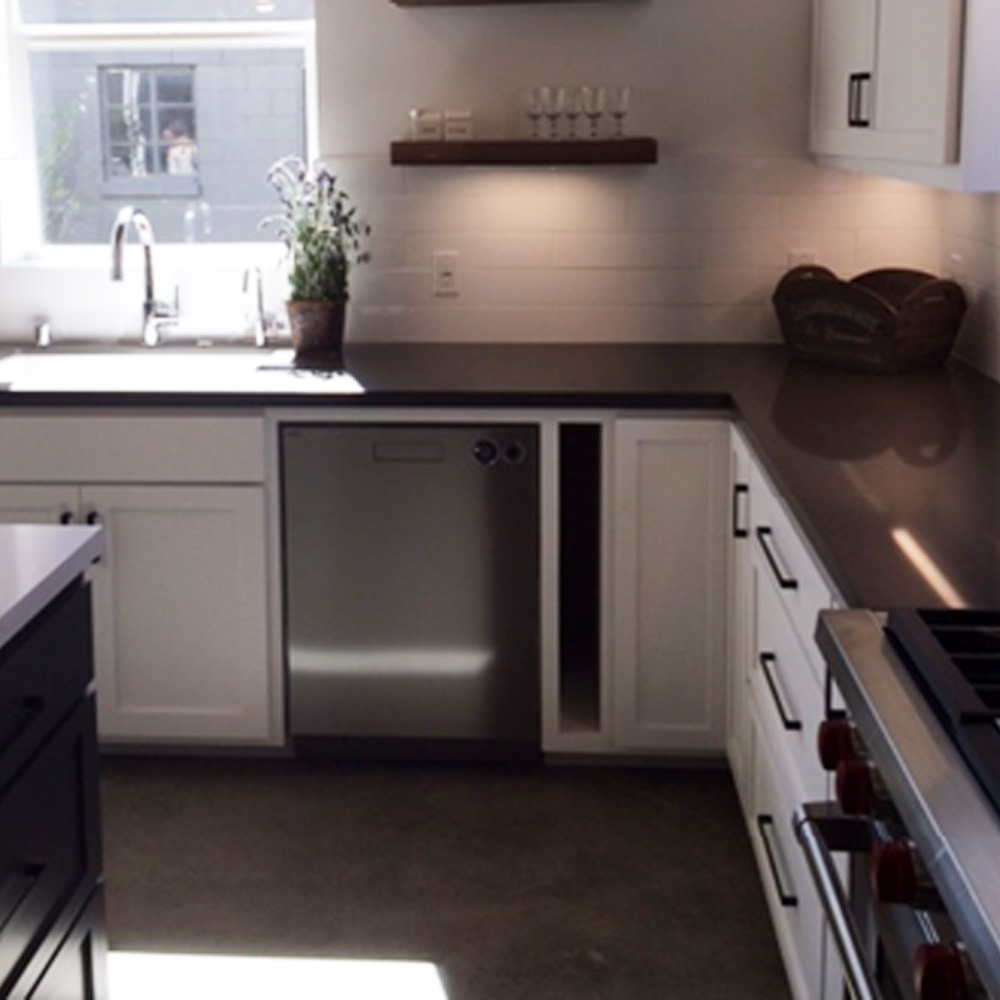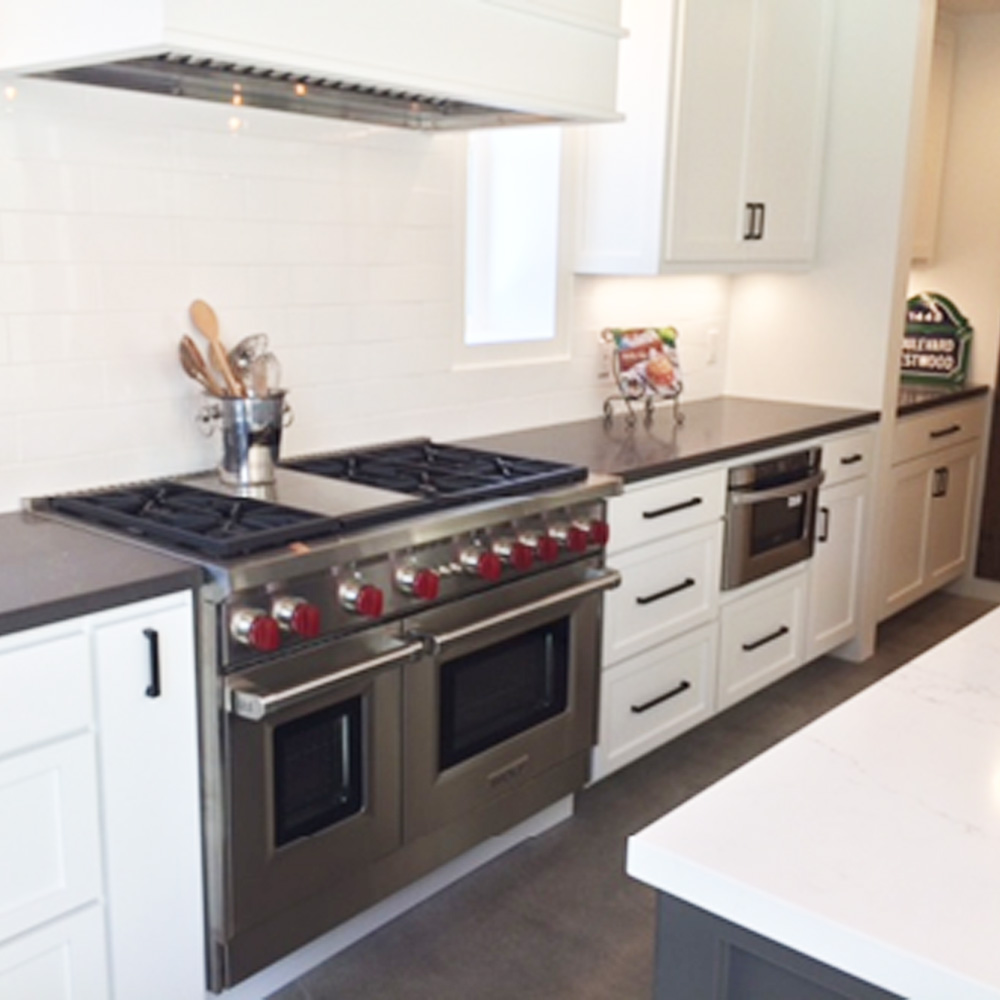 As seen in the before and after pictures, we greatly applaud Dominique Lobjois and Gustave Stroes for their exceptional work. The design follows this season's most popular trend of a white-on-white kitchen accented with exceptional stainless steel appliances and reclaimed wood ceilings. As featured in our Exclusive Sales and Rentals seasonal online magazine, Lush Living, we talked about this trend and offer easy ways to how to incorporate them in your very own kitchen as well.
From left to right: Asko Built in Dishwasher P-D5424XLS, Air King 46" x 22" Hood Liner w Blower P-LIN46MD-1200, Wolf 48" gas range, and a Sharp 24″ Microwave Drawer P-KB-6524PS
The appliances pictured above are as follows: The red knob beauty also known as the Wolf 48" gas range, which will allow you to discover a whole new perspective to the art of cooking. The Wolf range is paired with an Air King 46" Hood Liner. To the right of the range is the Sharp 24″ Microwave Drawer. Sharp is a perfect example of showing us how creativity never stops, and somehow managed to maintain the same size as other 24" models, but its larger 1.2 cubic feet interior is now capable of holding a 20 oz. cup! You can now warm your coffee or tea that you bought from your favorite coffee shop. Also pictures is the Asko Built in Dishwasher that does not require any pre-rinsing! In fact, they have a system called SCS™ (Super Cleaning System) that takes care of that for you.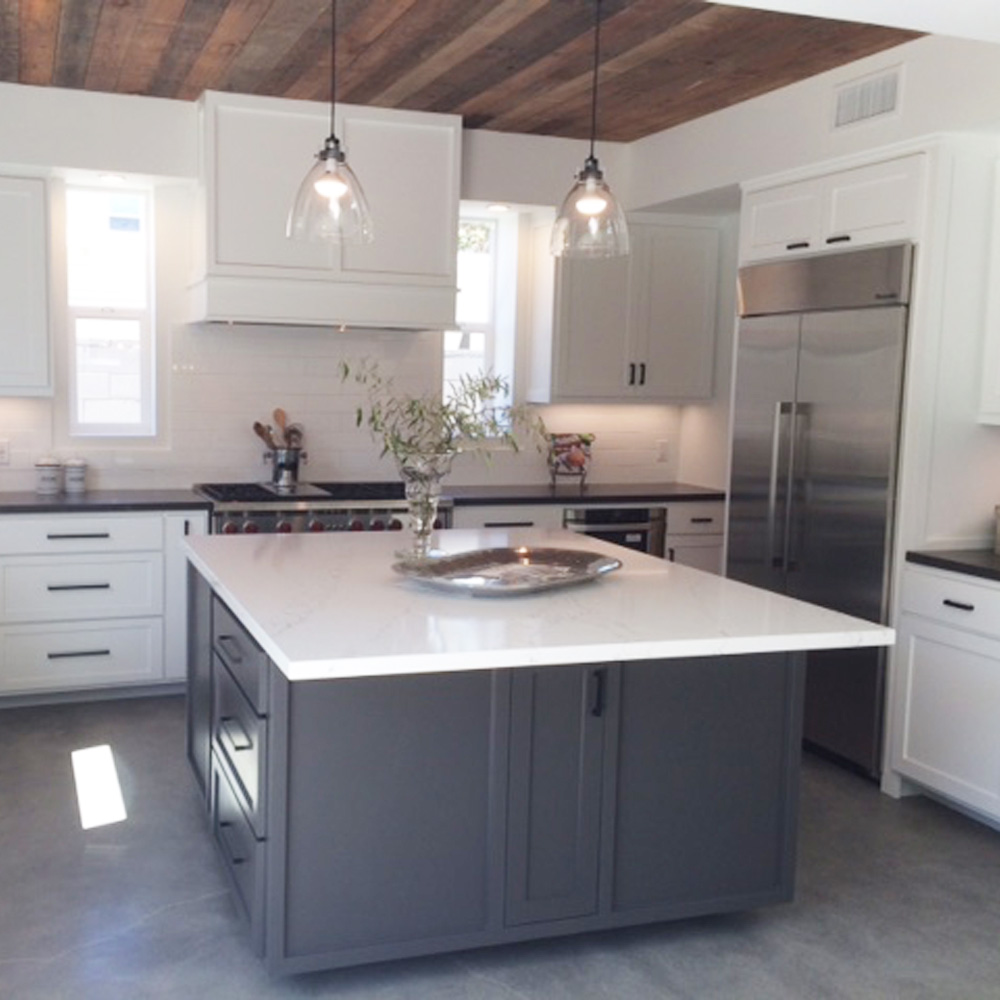 Our clients could not be happier with their modern farm house kitchen and can finally entertain to the fullest. If this spring you are looking to make your kitchen truly the heart of your home, Exclusive Sales and Rentals can help you achieve your dream kitchen with the world's most luxurious kitchen appliances.
*For sales inquiries on Sub-Zero and Wolf appliances or others, please contact us at
(310) 978-4617 or email us at [email protected]