The Married with Children star and proud mother of one turned to Laurel & Wolf to design her new kitchen. Applegate completed the online Laurel & Wolf style quiz outlining her personal style and desire specifications, and was paired with designer Jessica Today.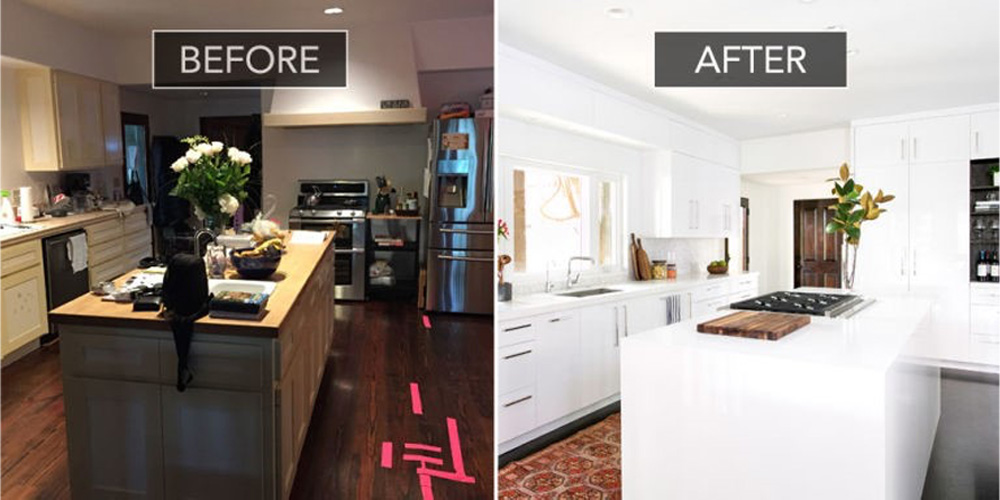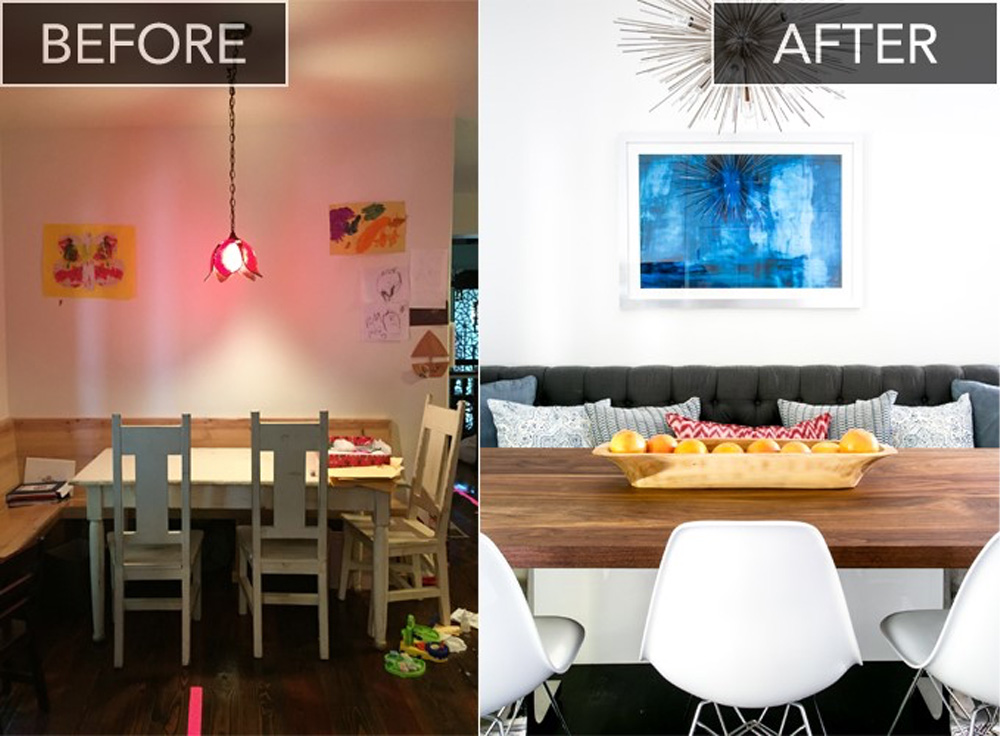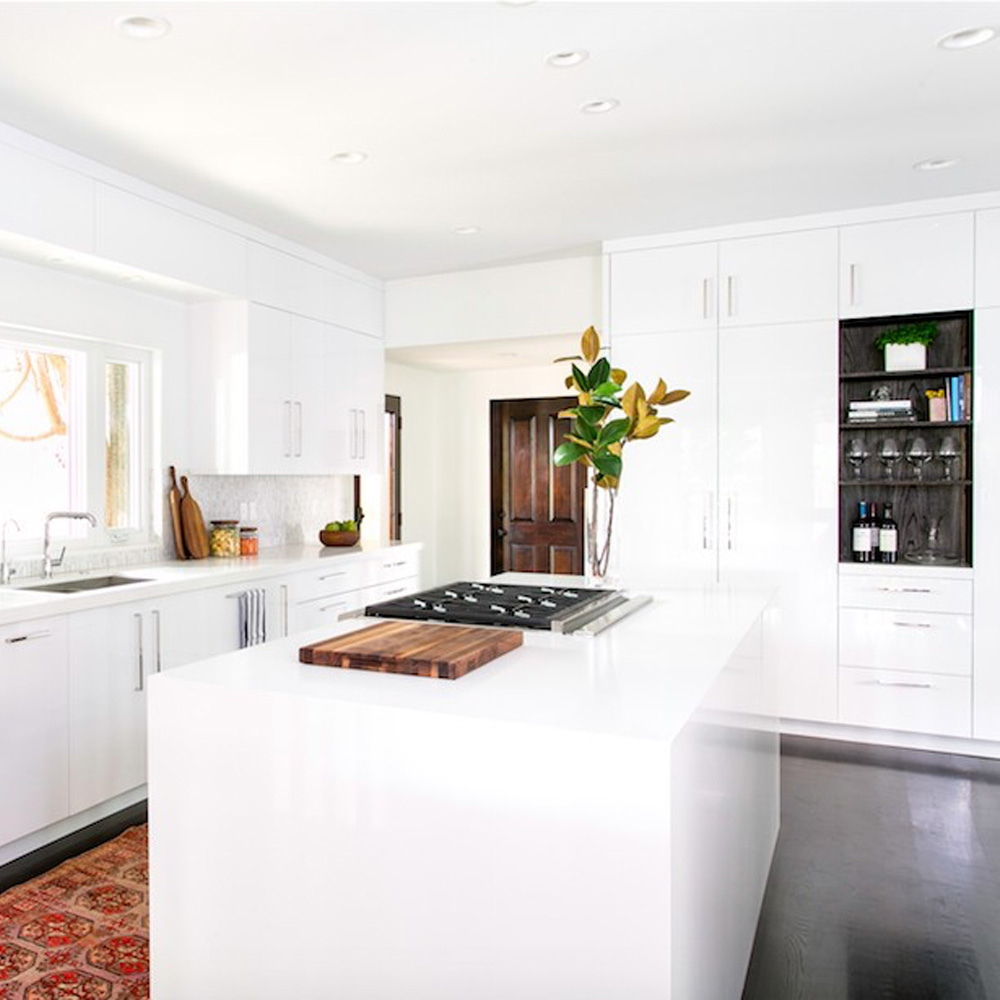 The two collaborated and as you can see from the pictures above (featuring the incredible "before" and "after" side-by-side comparisons) the transformation is truly striking and memorable. A beautiful white-on-white kitchen accented with dark hardwood floors completes the look. As featured in our Exclusive Sales and Rentals latest seasonal online magazine, Lush Living, we talked about how white-on-white kitchens are one of the most popular trends this season. So, make sure to check out our kitchen design ideas on how to incorporate this trend in your kitchen as well.
Applegate's kitchen features luxury appliances such as: Sub-Zero 36″ Integrated All Fridge with an internal water dispenser and a Sub-Zero 24″ Integrated All Freezer. Here's a little challenge for you! Go ahead and try to spot the refrigerator and freezer. We will give you a *hint*: it is a dual installation. Did you find them? The fridge-freezer are located just to the left of the sink in custom white. Sub-Zero pioneered this concept of built-in refrigeration, blending its iconic refrigerators into the world's most beautiful kitchen designs. The next appliance is easier to spot; it's the Wolf 36″ Gas Range, 6 Burner that was designed with Wolf's 36″ Downdraft System. A brilliant innovation, the Wolf downdraft rises 14 inches from the countertop to whisk away smoke and odors.
Christina Applegate could not be happier with her new custom kitchen. If you want your kitchen to be camera ready as well with luxury kitchen appliances, then look no further then Exclusive Sales and Rentals to help you achieve your dream kitchen.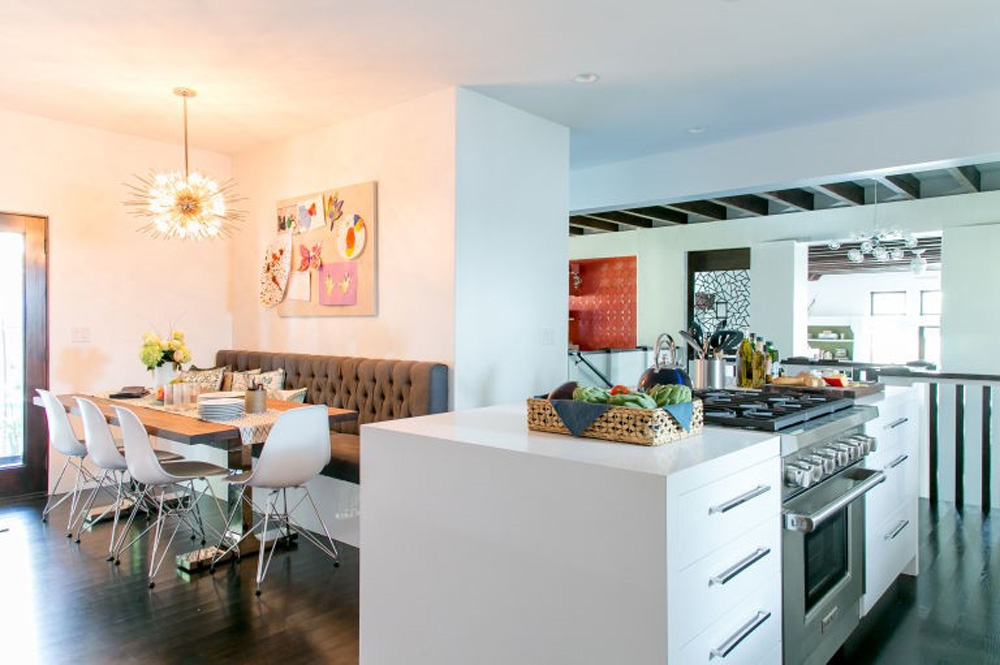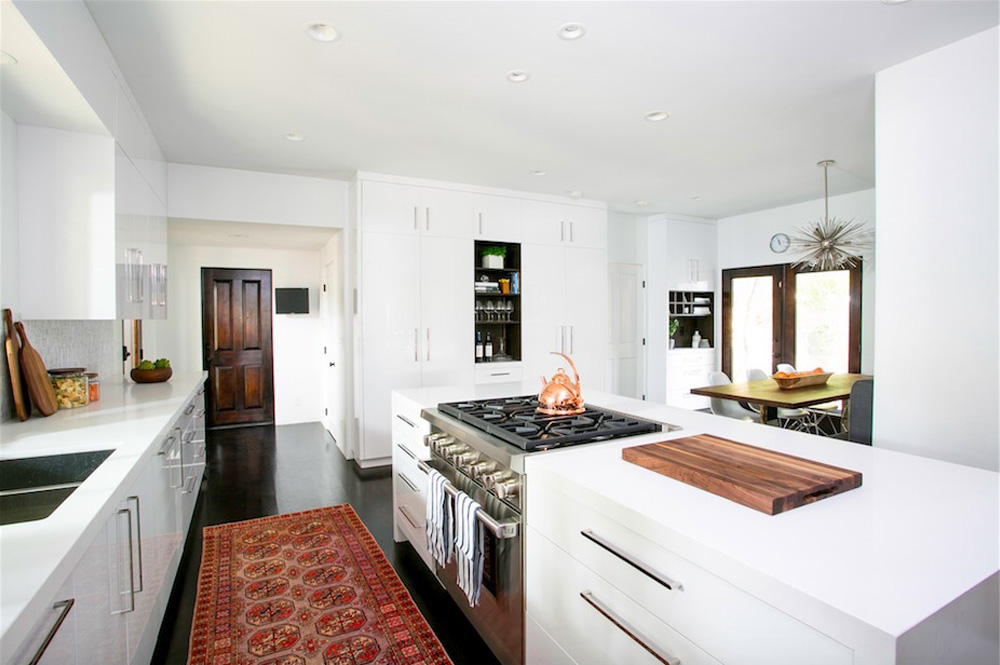 *For sales inquiries on Sub-Zero and Wolf appliances or others, please contact us at
(310) 978-4617 or email us at [email protected]